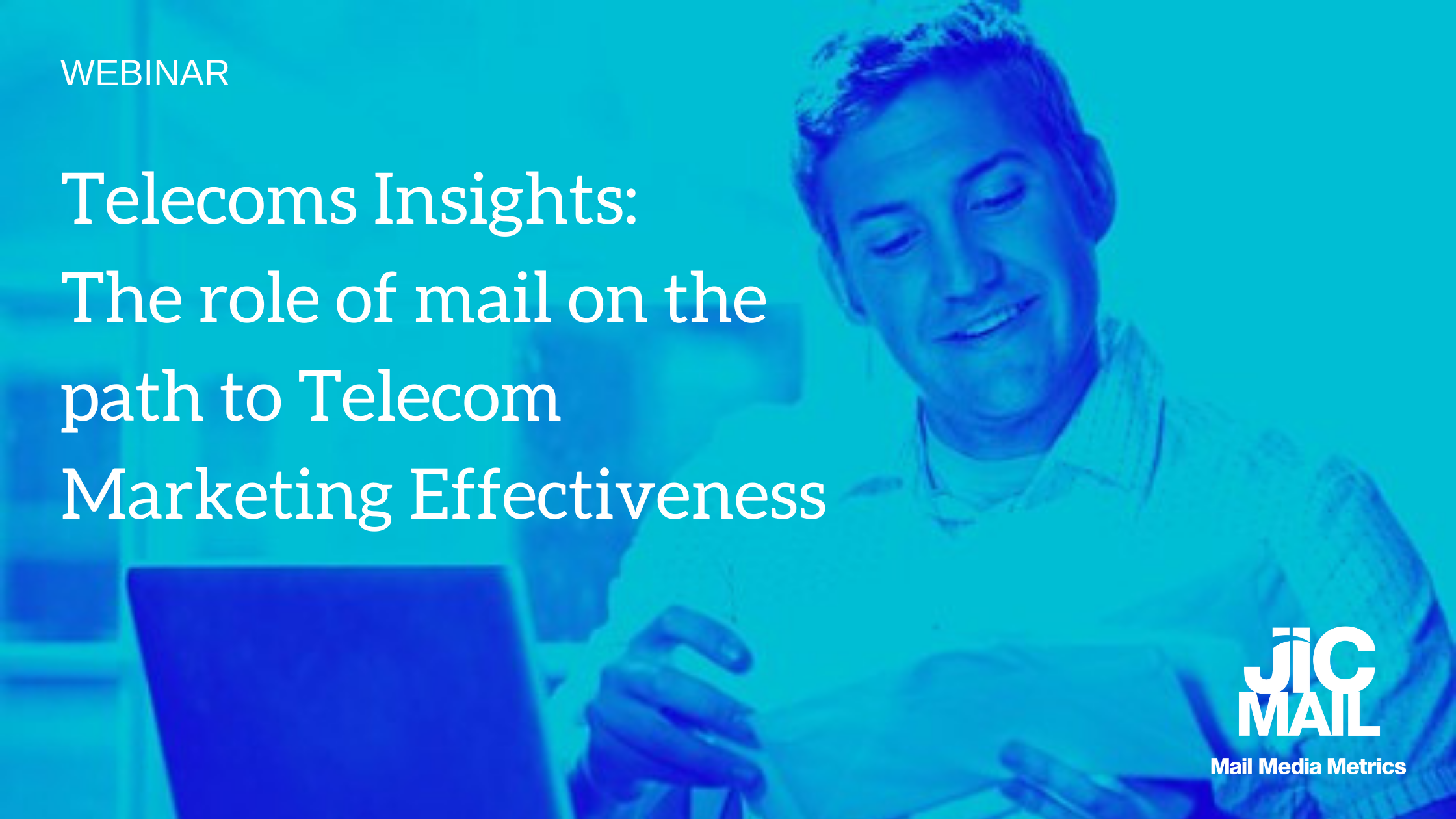 The Telecoms sector was a key driver of mail volumes in Q4 2021, with Door Drop volumes alone doubling year on year.
Join JICMAIL on Wednesday 20th April at 2pm for a webinar exploring some of the key trends with TV, Broadband, Landline and Mobile mail, answering questions relating to what consumer are engaging with, when they are most likely to respond and what effect the channel is having on commercial KPIs for telecoms advertisers.
We're extremely pleased to announce that we will be joined for our Telecoms Webinar by Mark Carvell, Senior CRM Manager, BT & EE.
Watch a recording of this webinar here
Scroll to top