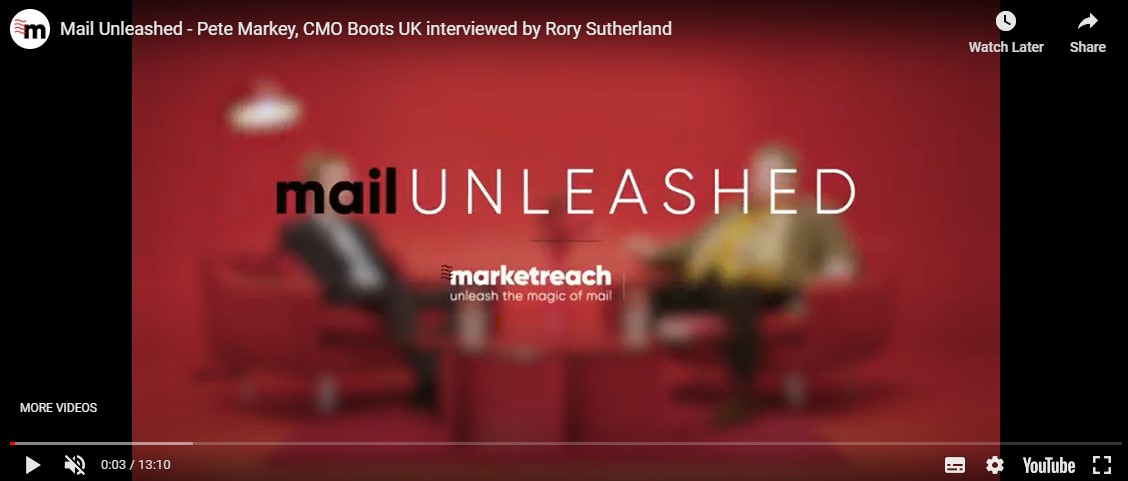 Marketreach have initiated a series of interviews with leading industry experts hosted by Rory Sutherland, speaker, writer and Vice Chairman at Ogilvy UK.

The latest in this series features Pete Markey, CMO, Boots UK, talking about his use of direct mail across many industry roles.

Pete Markey confirms, "What I love with direct mail is you've got time with the pack." This echoes our latest year-long research into mail attention, The Time We Spend With Mail.
Scroll to top