Partially Addressed Mail (PAM) is a way of targeting prospect customers by using their non-identifiable customer postcode data rather than personal data – providing a GDPR-compliant targeting approach for customer acquisition strategies. 
PAM data from JICMAIL is now reported separately in JICMAIL Discovery with the results based on mail identified by panellists as 'Addressed to Householder or Occupier'.
These 7 essential insights show the rich audience interactions and behaviours possible with Partially Addressed Mail. They reflect the nature of targeted PAM which sits between highly targeted and personalised direct mail and the broader reach of Door Drops, offering the same level of targeting as direct mail but on a more generalised basis.
These 7 essential insights are based on 'gold standard' JICMAIL data across both the physical actions and the subsequent commercial actions taken with PAM. In practice PAM is often deployed in a mix of Direct Mail and Door Drops.
Download the full 7 Essential Insights booklet now or use the separate Insights below: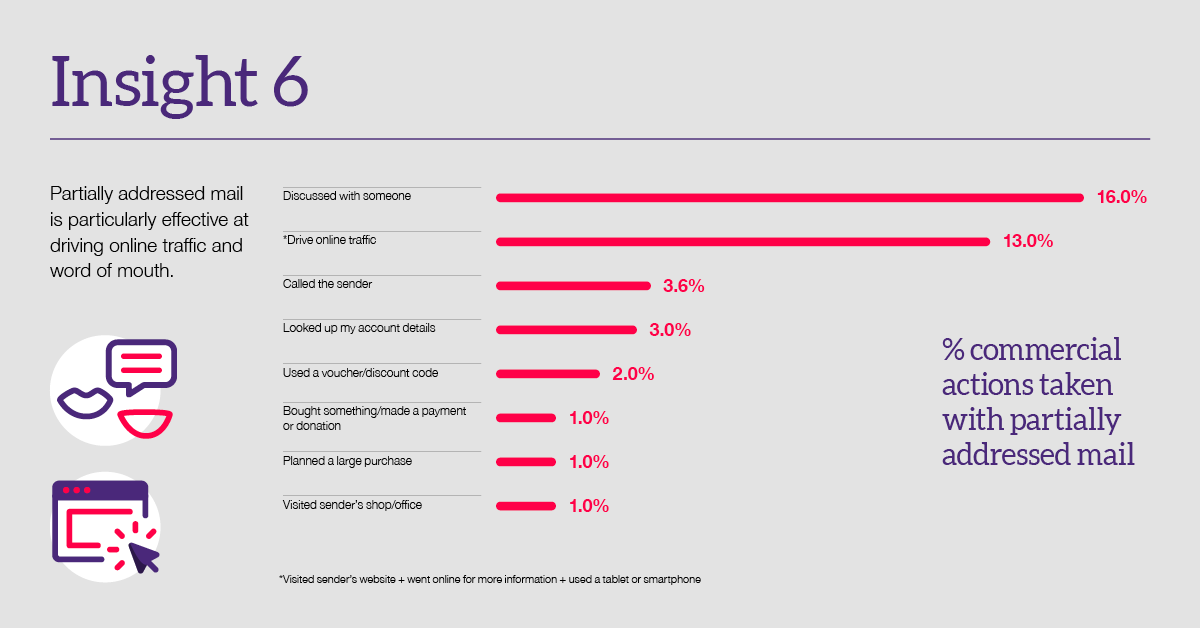 Partially Addressed Mail is particularly effective at driving online traffic and word of mouth
.png 66005
Download
Scroll to top