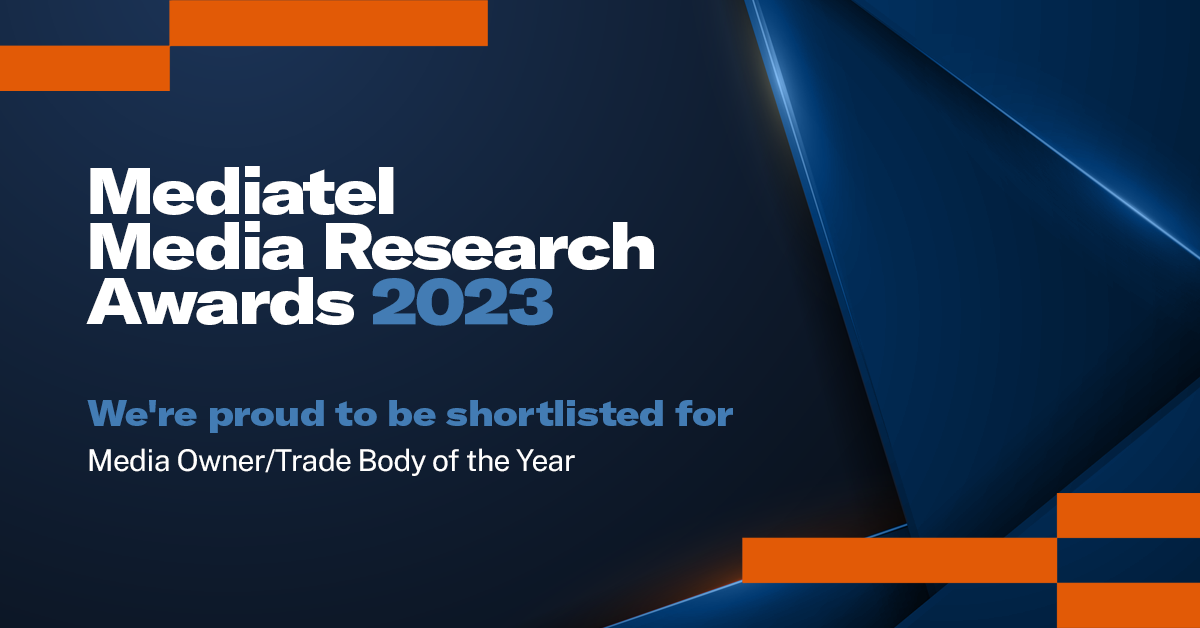 JICMAIL is thrilled to announce it has been shortlisted in the Mediatel Media Research Awards 2023 for Media Owner/Trade Body of the Year. These are highly respected awards for leading media research practitioners across the industry with this category recognising the media owner or trade body research team that has demonstrated continued excellence, innovation, business impact, or contribution to wider industry understanding of media. The other contenders for the top prize are Channel 4, JCDecaux and Thinkbox, all extremely strong in one of the key award categories.
The JICMAIL team were able to draw upon the multiple developments and innovations delivered over the last year including the newly released Attention Pilot, early results of which support the contention that mail is a strong performer; the Test & Learn Toolkit, which provides benchmark support for a variety of testing ideas across multiple industry sectors; additional tools including a simple to use Competitor Analysis tool along with new Platinum Accreditation and a plethora of new insights into consumer behaviour with mail across the eras of COVID and fluctuating market conditions.
Subscriber numbers have more than doubled, dramatically expanding the access of this industry gold standard data, and providing a compelling evidence base of how this data drives value for businesses and the industry.   
Mark Cross, Engagement Director JICMAIL commented "This is terrific recognition of the progress that JICMAIL has made since our launch back in 2018. There is much still to do but to be shortlisted for these awards in a category open to all media owners and all JIC's is quite something. Our fingers will be crossed when the winner is revealed on March 2nd ."  
Scroll to top