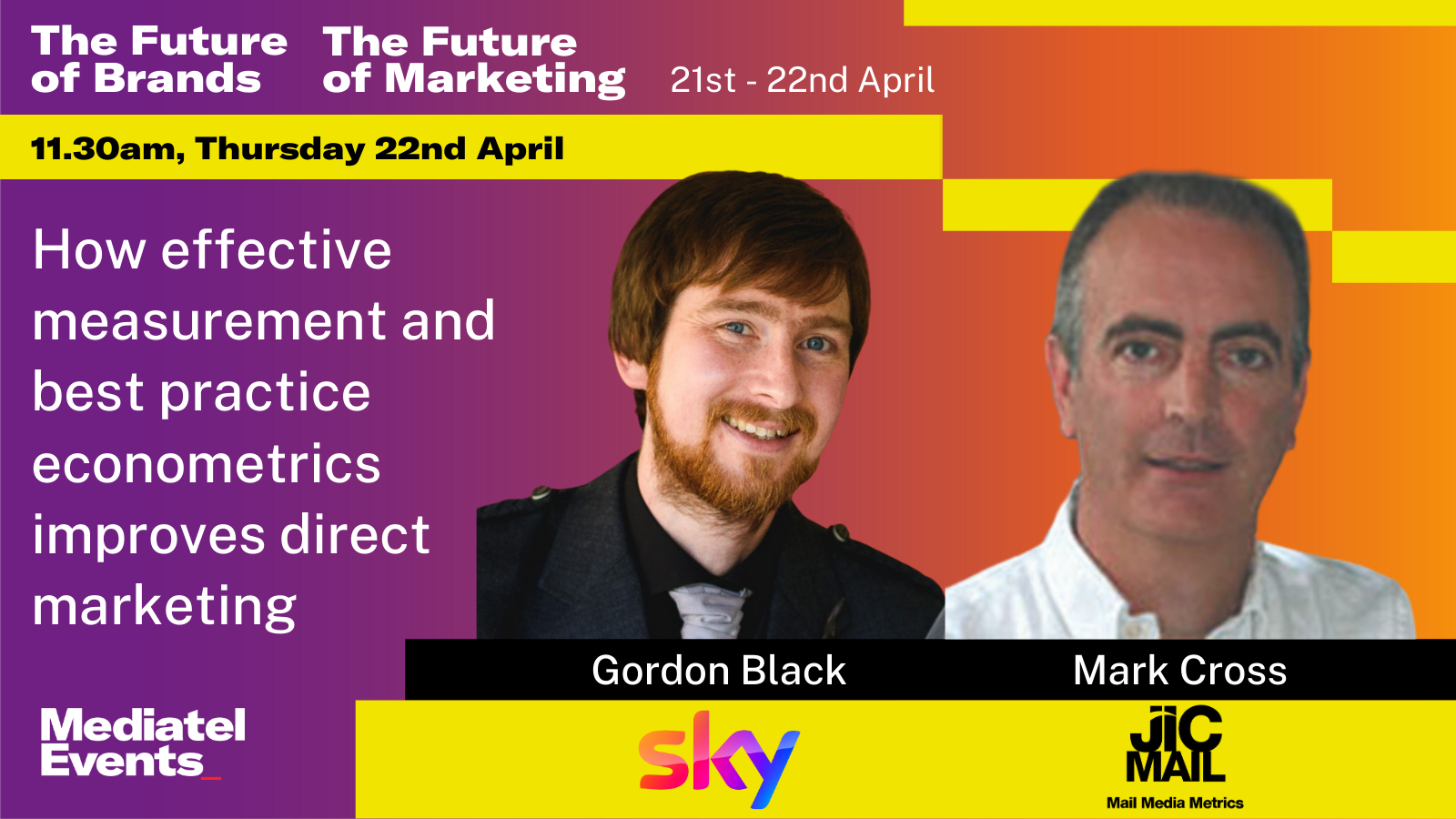 With accelerating fragmentation of media consumption behaviours, the right measurement capability is more critical than ever to optimising the right mix across multiple channels for advertisers. The use of gold standard data within channel decision making tools can provide vital information around how to reduce excessive frequency and focus decisions around those impacts delivering the most effective levels exposure within multi-media schedules.
In this session, JICMAIL's Mark Cross interviews Sky's Head of Media Strategy & Performance Gordon Black about the opportunities to drive success in direct marketing through holistic measurement, and how data can play a vital role for advertisers in navigating change.
Click here to see a recording of this fascinating session.
Scroll to top