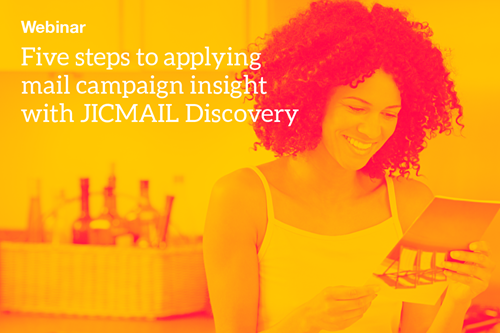 To view a recording of the webinar, please click here

New, improved tools within JICMAIL Discovery now enable you to extract fast direct mail and door drops insight and put this to immediate use in your campaign planning.

This webinar featured Ian Gibbs, Director of Data Leadership and Learning, showing you how to use these tools to support your acquisition and retention campaigns.

A free subscription period to JICMAIL data is available for advertisers and agencies. Contact tara@jicmail.org.uk to discuss your subscription.
Scroll to top