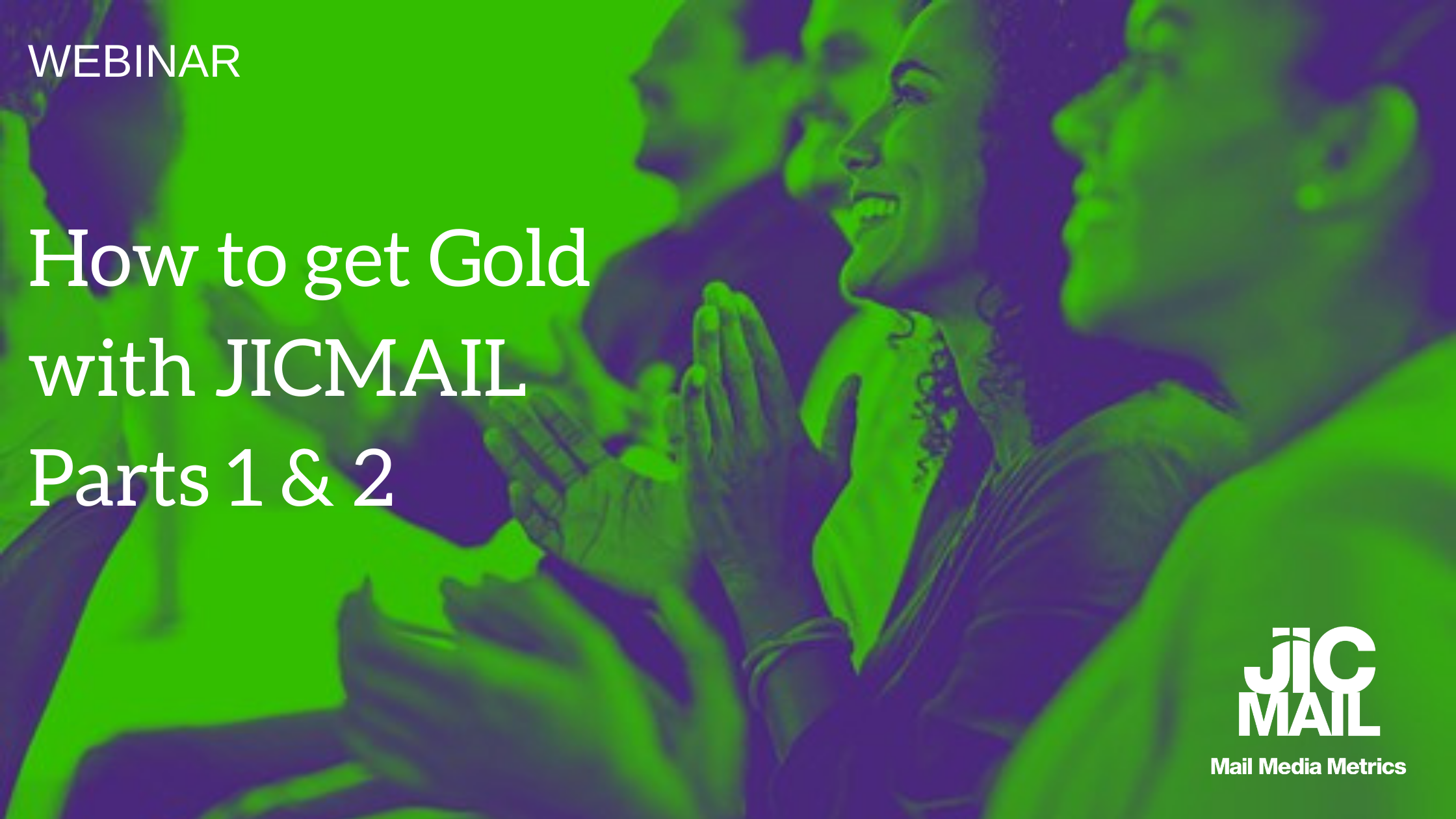 WEBINAR: How to get Gold with JICMAIL - Parts 1 & 2

To be an expert JICMAIL user we recommend taking the Gold certificate. A Gold Certificate shows how you are driving value for your clients from JICMAIL and is the highest level of individual user training we provide. 
Join the JICMAIL team (plus special guests) for a two part online training session on how to get your Gold certificate and become a leading JICMAIL practitioner. It is recommended that all JICMAIL users watch Part 1 for a comprehensive explanation on how to get Gold. Agencies who subscribe to TGI and IPA TouchPoints should also watch Part 2.  You will get the most out of the sessions if you have taken your Bronze certificate and are at least in the process of taking your Silver. Individual Certification details are here. 
WEBINAR: How to get Gold with JICMAIL Part 1: Competitor Insight, ROI and Cross-media Comparisons
For all JICMAIL users
Watch again here
WEBINAR: How to get Gold with JICMAIL Part 2: Touchpoints and TGI Analysis
For agencies with access to TGI and IPA TouchPoints
Watch again here
Scroll to top