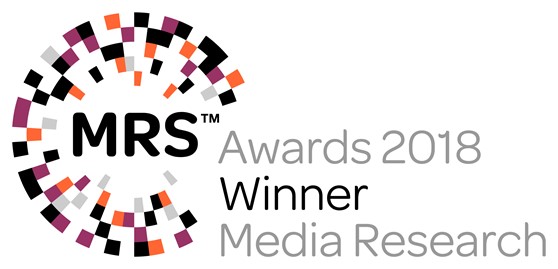 An outstanding Media Research win for JICMAIL at the Market Research Awards with 'Proving the performance of mail in the digital age' entry

JICMAIL were thrilled to win the award for Media Research at The Market Research Society awards which were held at Old Billingsgate on 3rd December 2018. For a new JIC, only launched in early 2018, this is an astounding achievement and is the culmination of several years of committed effort by a professional team to deliver objective and trusted audience and item data for all participants in the mail industry.
The mission for the JICMAIL team was to provide the same measures for advertising mail that are used to plan the £20+ billion spent on TV, radio and out-of-home media to support the place of mail in the digital age. The resulting industry currency – JICMAIL - has done just that, for the first time providing 'gold standard' audience metrics for mail, most notably, reach and frequency metrics across direct mail and door drops.
The Judges said of the winning entry that the team: "Have created metrics that are comparable with other media and to sell them in to the advertising industry. That's an achievement."
Until JICMAIL's inception, advertising mail wasn't measured, reported on, or governed like all other media channels. Now JICMAIL provides foundational audience and item data and insights across the mail journey in the home, enabling advertising mail to compete on a level playing field.
We now have over 25 subscribers (who account for £4bn+ of advertising expenditure) with more set to follow and a road map of product developments over the forthcoming months including integrations with both the established TGI and IPA Touchpoints Surveys. Integration with the established media planning tools will demonstrate how campaigns can be optimised by including advertising mail in the marketing mix.
Scroll to top