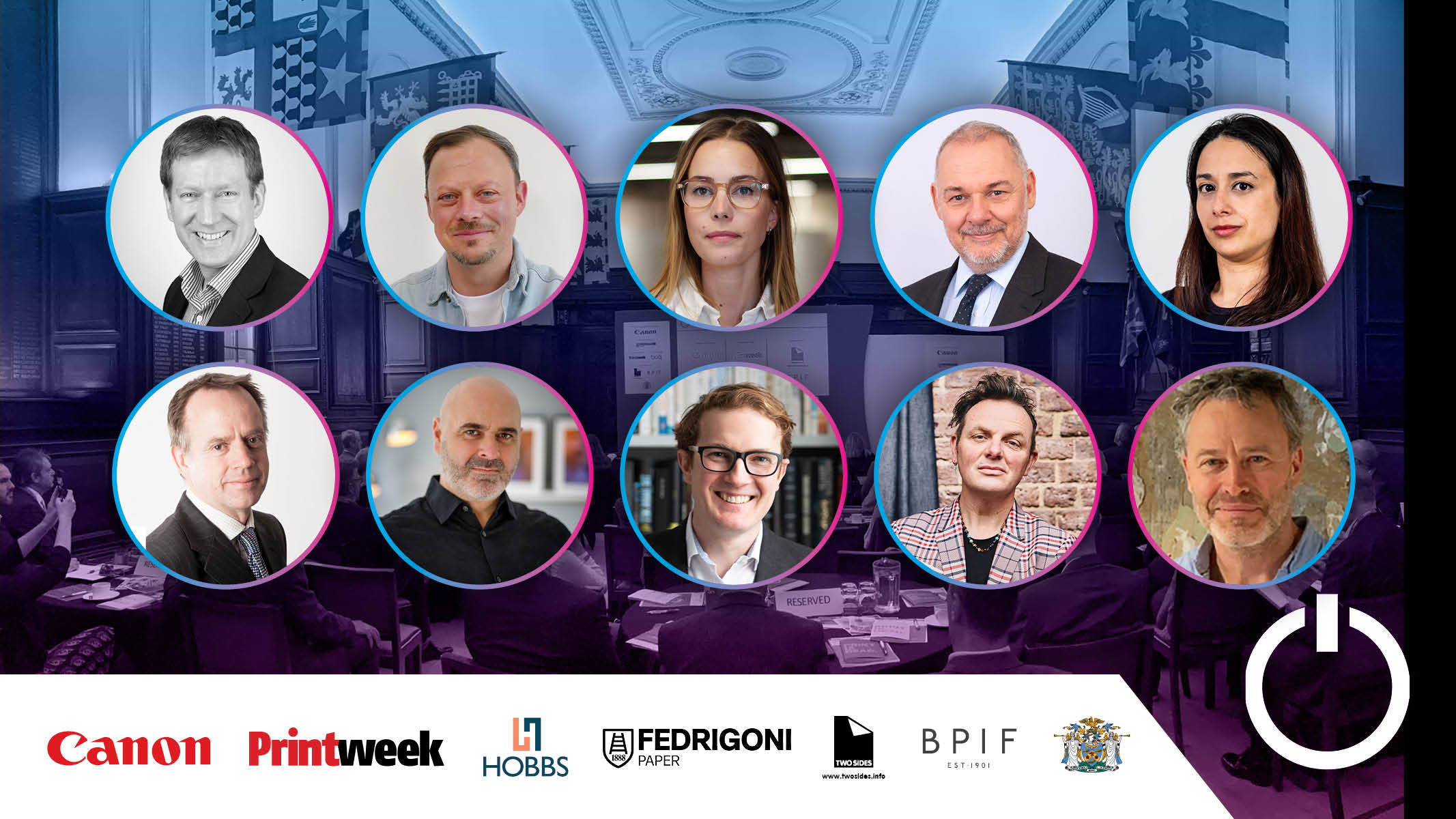 The Power of Print seminar returns to Stationers' Hall, St Paul's, London on Tuesday 7th November 2023, featuring a fantastic line up of 10 industry experts who will share their insight, knowledge and experience.

To find out more information and book your place, click here.
The event, organised by Two Sides and the BPIF in partnership with Canon and Fedrigoni, has established itself as a leading platform for knowledge and inspiration on the effectiveness, sustainability and unparalleled creative potential of print media.
Speaker summary
Henry Coutinho-Mason - Global lecturer and publisher on AI (Artificial Intelligence) - Opportunities and challenges AI will bring for the industry – Copy of his latest book given to all attendees.
Maja Kjellberg - Ikea Packaging Development Leader - Ikea's sustainable packaging strategy.
Simon Heppner - CEO Net Zero Now - What is Net Zero, and what effective actions can your business take.
Mark Shayler – Global lecturer, author and brand consultant on sustainability.
Anna Papagrigoraki - Sustainability Director CEPI (Confederation of Paper Industries) - changing EU Packaging Legislation and impact for producers.
Mathew Faulkner – Marketing Director Canon – Targeted digital print for maximum brand impact.
Mark Davies – Managing Director Whistl – changing data and digital regulations with new opportunities for print.
Ian Gibbs – Insight Director DMA and JICMAIL – The value and ROI print delivers.
Charles Jarrold – CEO BPIF – State of the market and the outlook for print.
The audience, 150 leaders from the print, paper, publishing, packaging and media industries providing a great opportunity for networking.
Following the day seminar will be a drinks reception in the historic surroundings of Stationers' Hall allowing further networking.
To be a part of this incredibly informative day you can book tickets at www.powerofprint.info. Please use the coupon code POP23JIC at checkout to receive a 20% discount. Attached is the brochure and summary programme.
Scroll to top