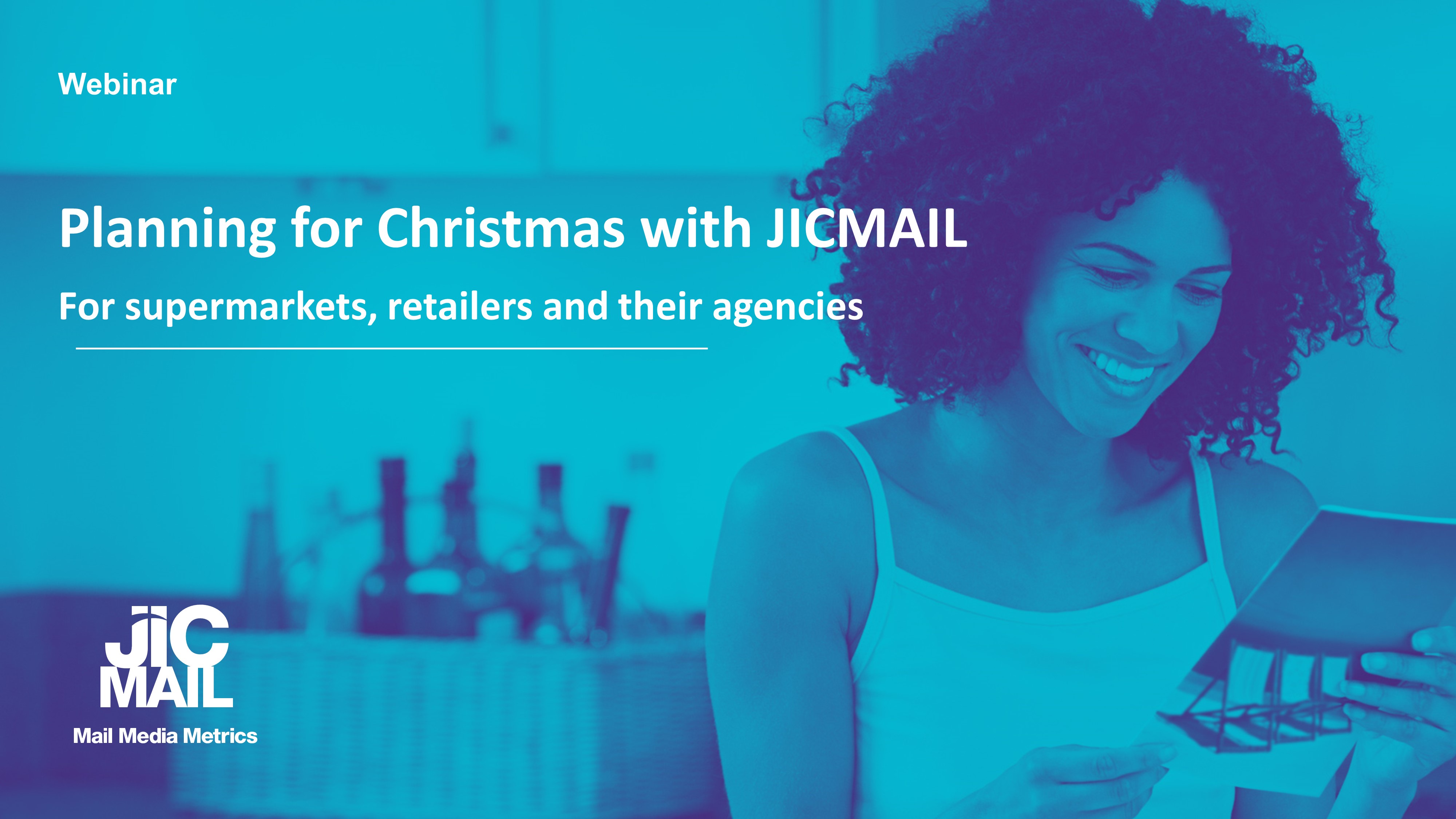 To view a recording of the webinar click here

Christmas is the key trading period for many ecommerce, retailer and supermarket advertisers. To enable better campaign planning for Ad Mail, we analysed audience impacts and commercial outcomes from Christmas 2019, to ascertain what benchmarks brands should aim for this year.

It is clear that Mail drives response at this crucial time of year.

Listen to our webinar to hear Ian Gibbs, Director of Data Leadership and Learning, show how mail works to deliver engagement, brand awareness and response.
Scroll to top