This loyalty mailing from Tesco achieves a frequency of 9 over 22 days, the household co-ordinator returns to the pack every Thursday for a four week period.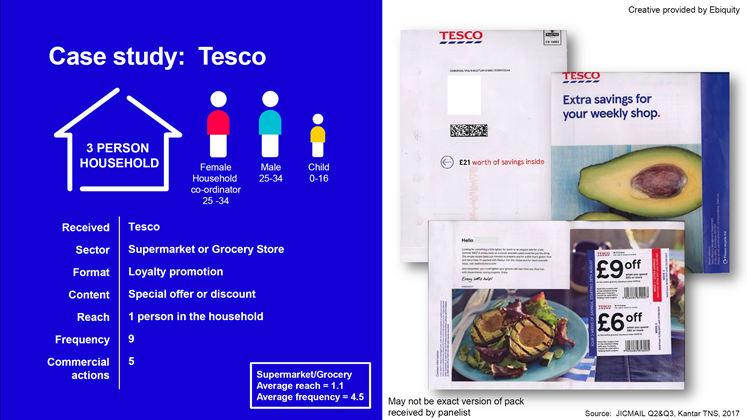 The household co-ordinators' main activity focuses around four key days across October and November - always a Thursday.  What is counted in our currency are the physical actions of opening and putting the mail aside or on display, there are 9 physical actions in total.  But in addition there are 5 commercial actions such as speaking to someone else, using their tablet or smartphone and using a voucher.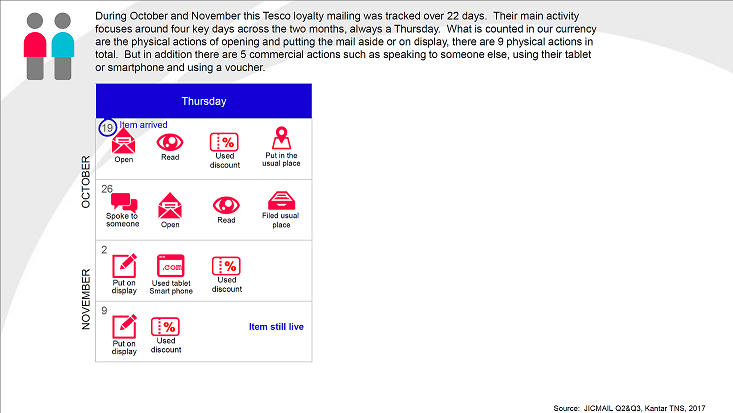 Tesco
For the full customer journey for this Tesco loyalty mailing you can see the detailed journey here.
.pdf 264127
Download
Scroll to top