This appointment reminder / notification from NHS Blood Transplant as revisited 13 times. It was sorted by the household co-ordinator who passed it on to the female in the household.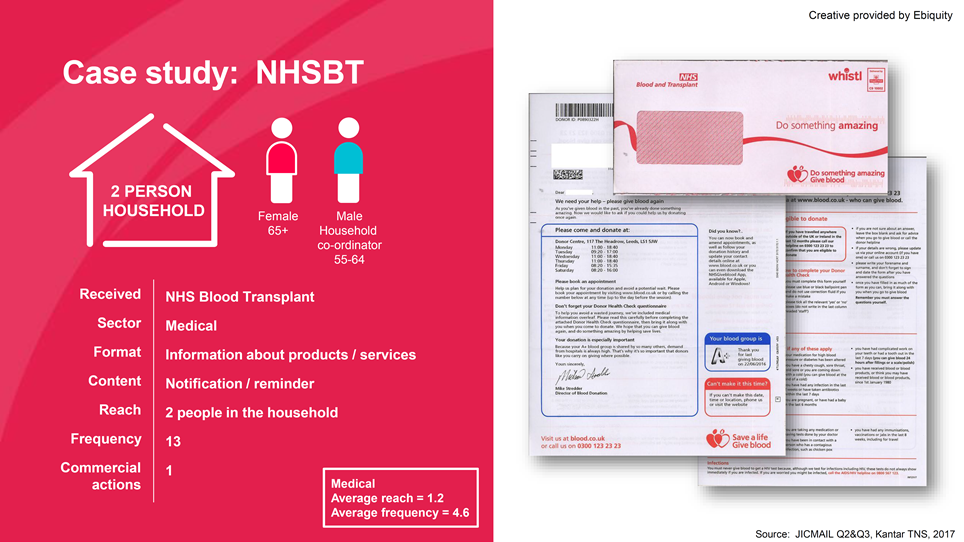 The male household co-ordinator passes this pack on to the addressee who is the female in the household.
Over the course of 26 days the recipients' invite to a blood donation session was interacted with a total of 13 times.  Prompting mostly physical interactions where the letter is read, used to follow up and taken out of the home.  It prompts one visit to the sender's web site which we don't attribute to frequency. 
NHS Blood and Transplant
To find out how the individual interacted with their blood donor session letter download the full case study here.
.pdf 569121
Download
Scroll to top