This British Gas door drop about smart meters has a reach of 2 and a frequency of 4, the person also goes online, which is counted as a commercial action.
In the short lifespan of this door drop for British Gas the male household co-ordinator carries out 5 individual actions in one day;  using the door drop to do something, going to the sender's web site twice and going online for more general information.  The piece is recycled on the same day.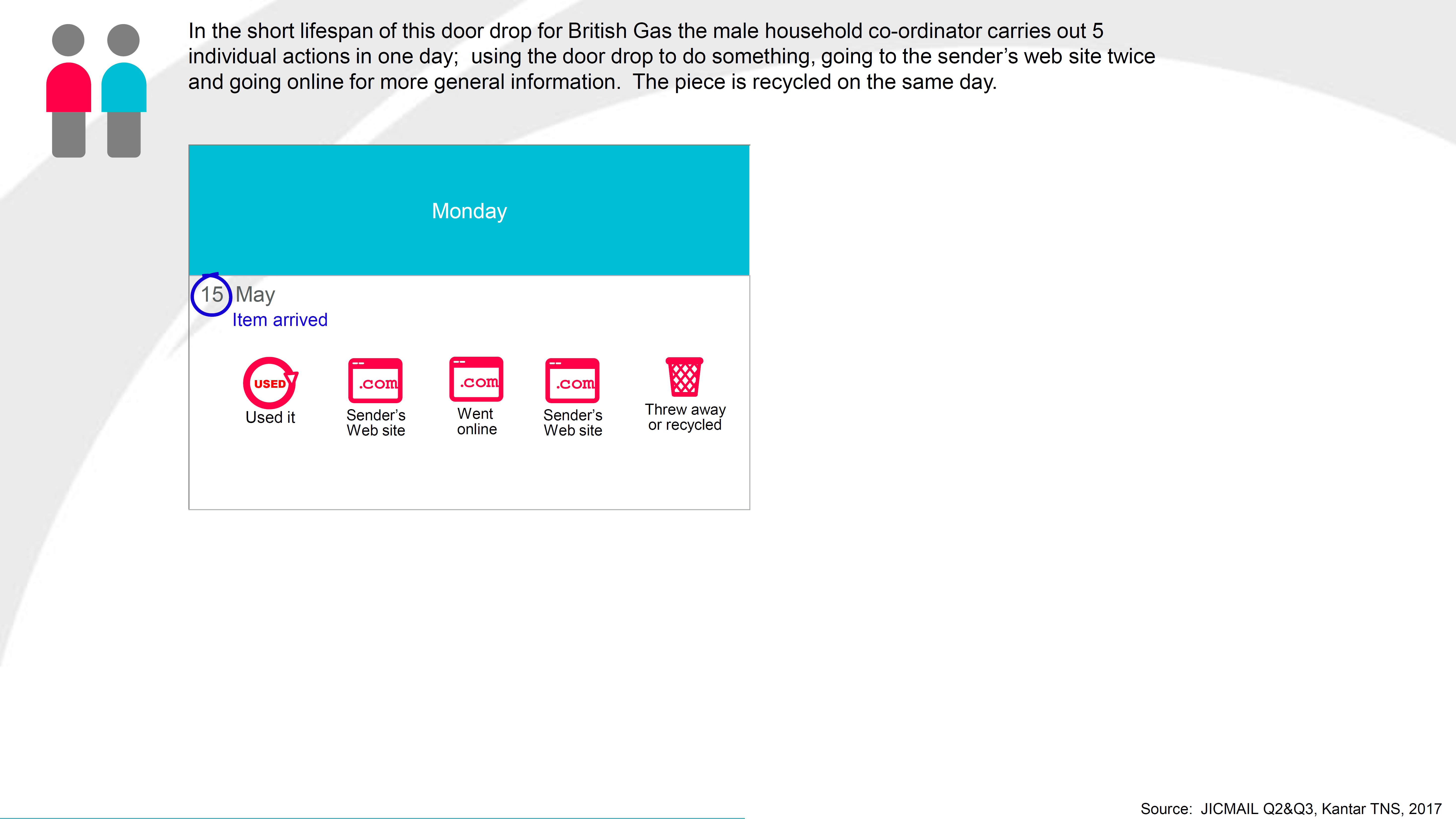 British Gas
To see the full interaction with this British Gas door drop download the full detail here.
.pdf 350116
Download
Scroll to top