This offer mailing from Boden has a reach of 1 and a frequency of 8, they also phone the sender, which is treated as a commercial action.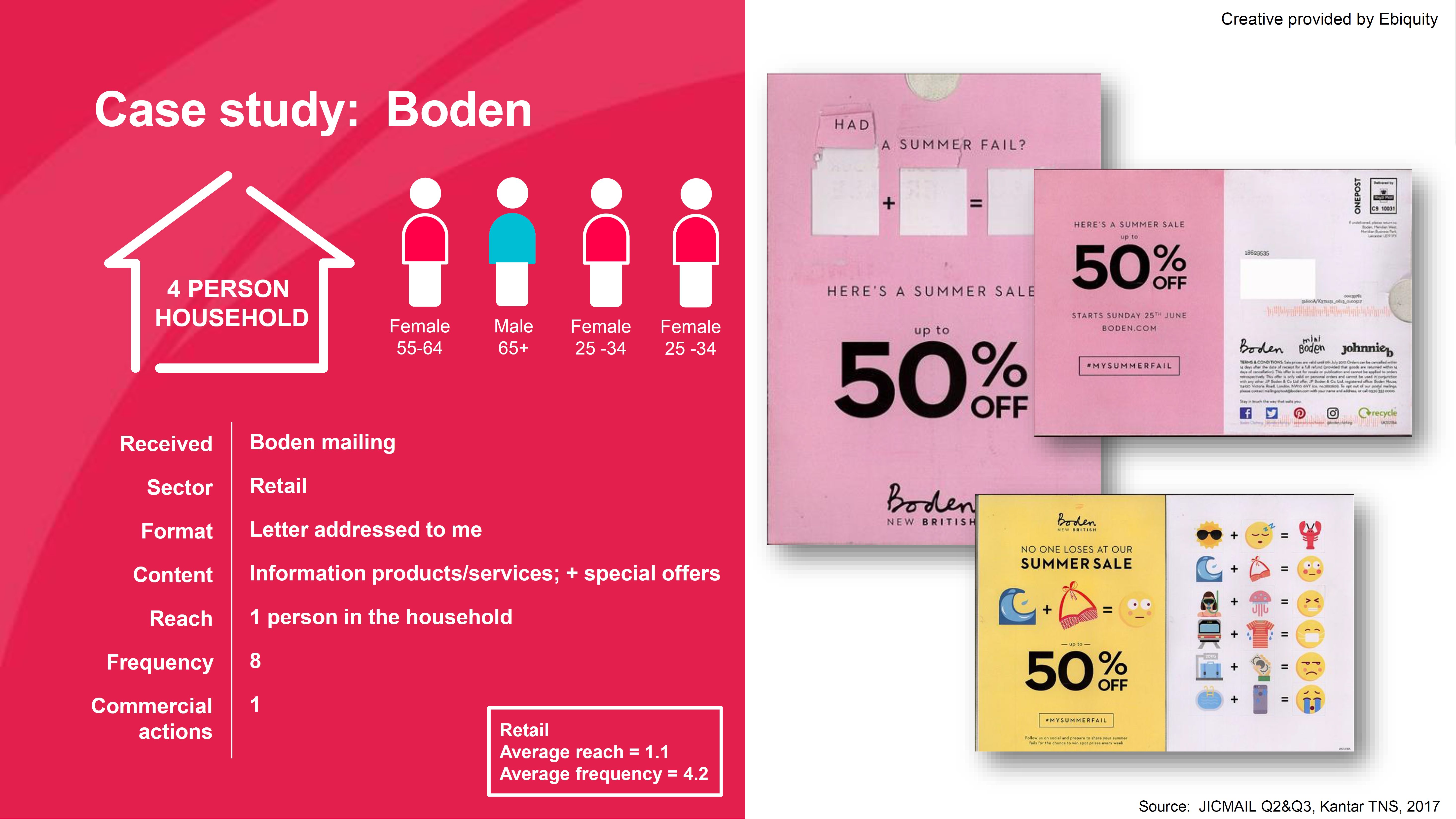 Over the 17 days that this Boden mailing was live in this household it was interacted with by the household co-ordinator 8 times.  7 are physical actions of opening, reading and putting aside and finally recycling but also includes one commercial action, that of phoning the sender.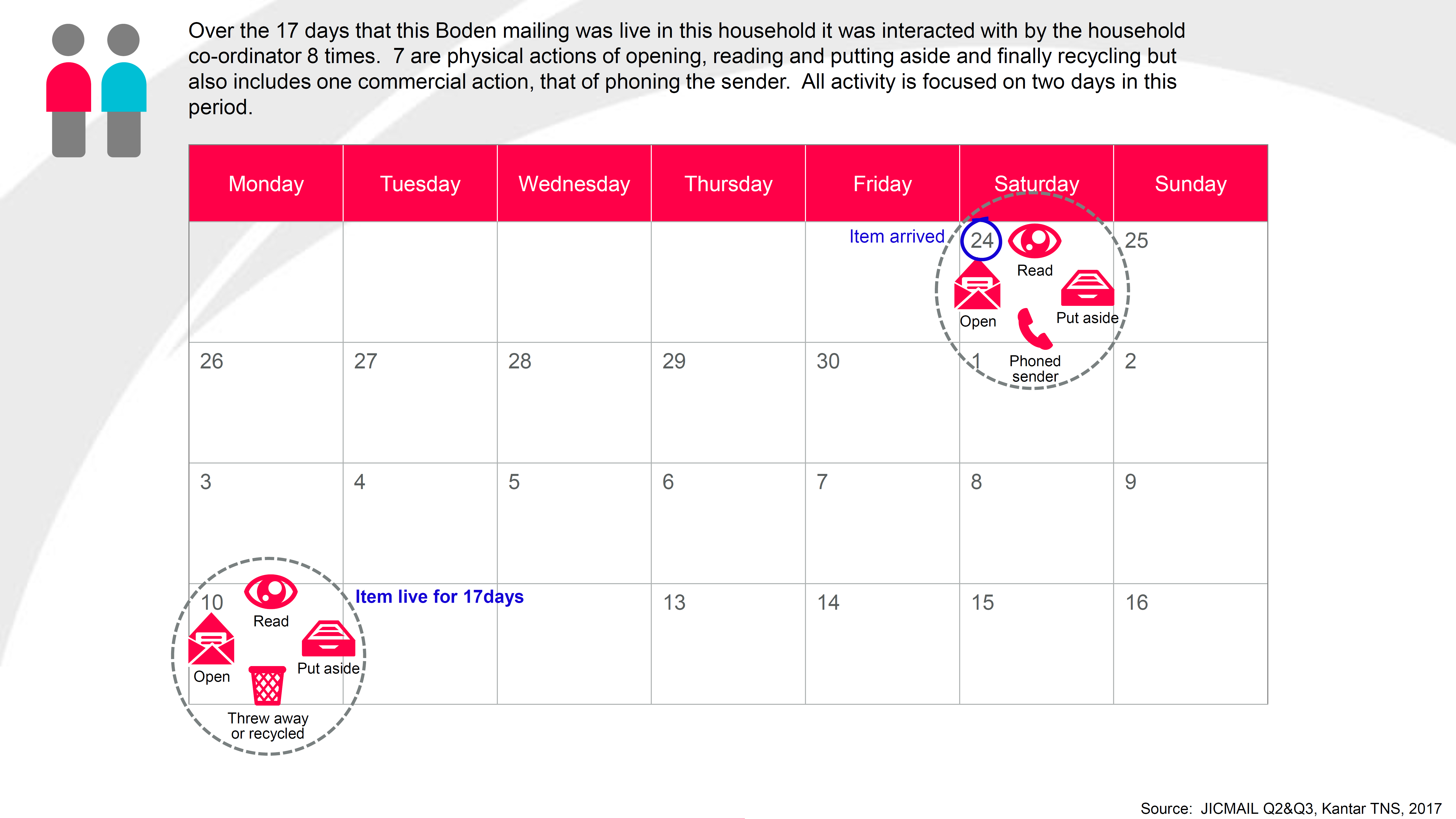 Boden
To find out how the female recipient of this Boden mailing interacted with the offer download the full case study here.
.pdf 151326
Download
Scroll to top