This lottery mailing for Age UK was viewed by the household co-ordinator 9 times over the course of 2 days. It had an additional 3 commercial actions recorded against it.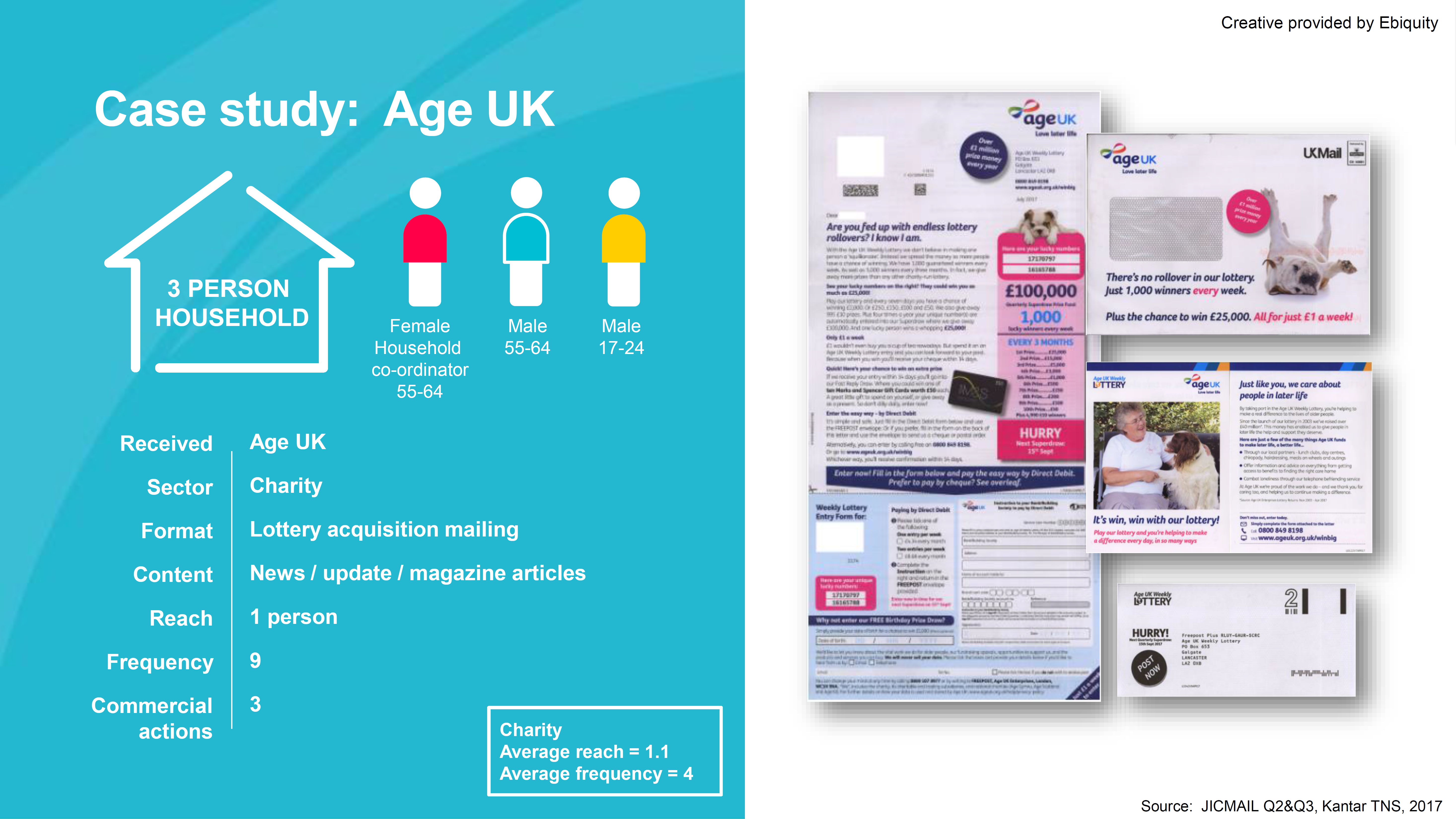 The 3 additional commercial actions included speaking to someone else about it on two occasions and going online for more information.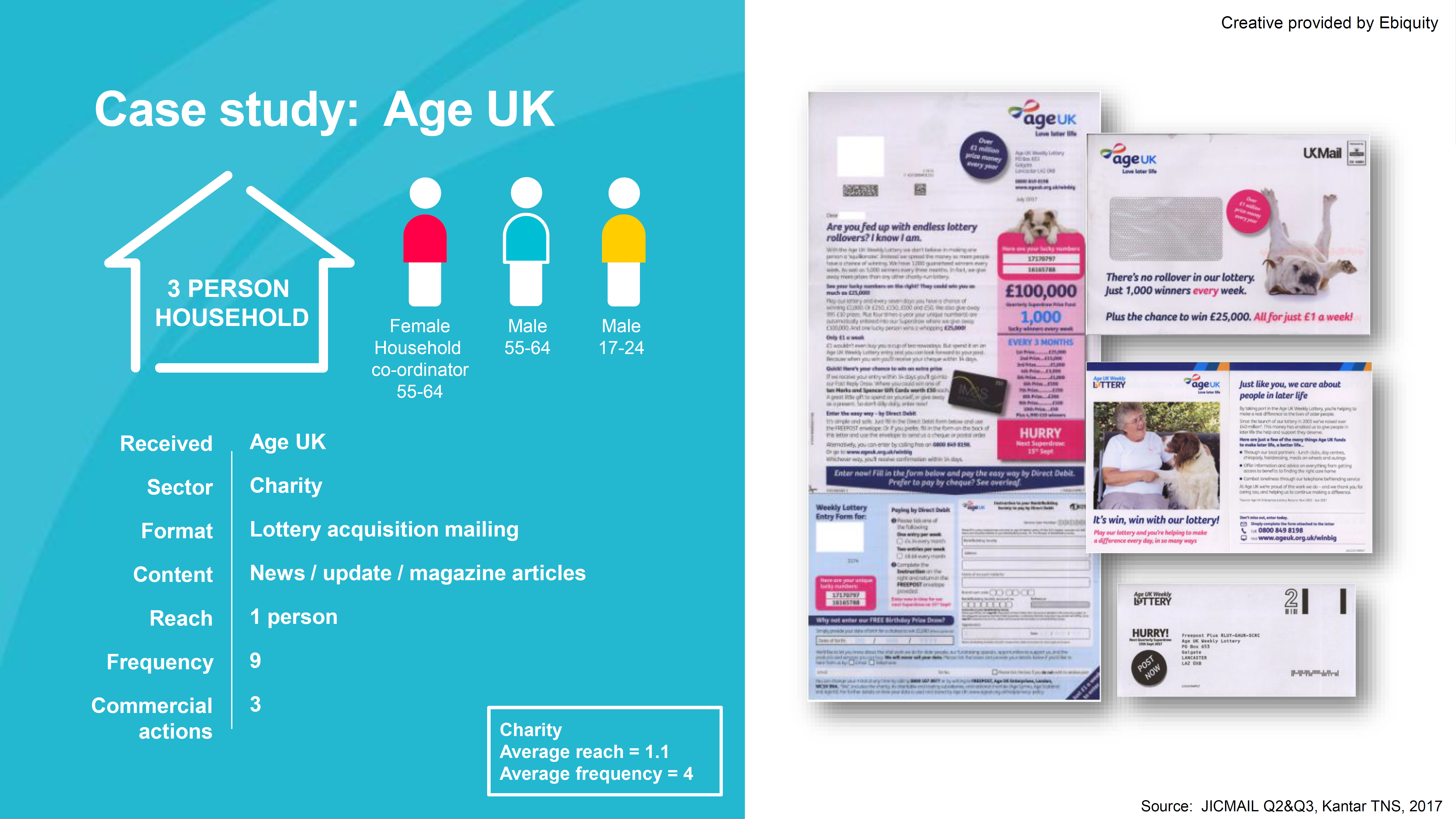 Age UK Lottery Mailing
See how one individual interacted with this Age UK lottery mailing.
.pdf 326234
Download
Scroll to top