TGI planning data is the go-to source of insight for brands, media owners and media agencies in understanding media consumption, product consumption and lifestyle of their target audiences. 
Now, for the first time, the award-winning JICMAIL dataset has been integrated with the TGI survey. This will enable advertisers, agencies, and media owners to assess mail exposure and frequency of interaction across the thousands of audience variables in TGI.
Initial findings shows that a broad range of target audiences interact with mail, particularly heavy consumer of other media channels. It reveals how customers of the biggest brands interact with mail and shows mail exposure by interest areas.
Download the presentation below for a first taste of the additional insight JICMAIL + TGI can provide.
To access JICMAIL data in your TGI subscription, contact admin@jicmail.org.uk.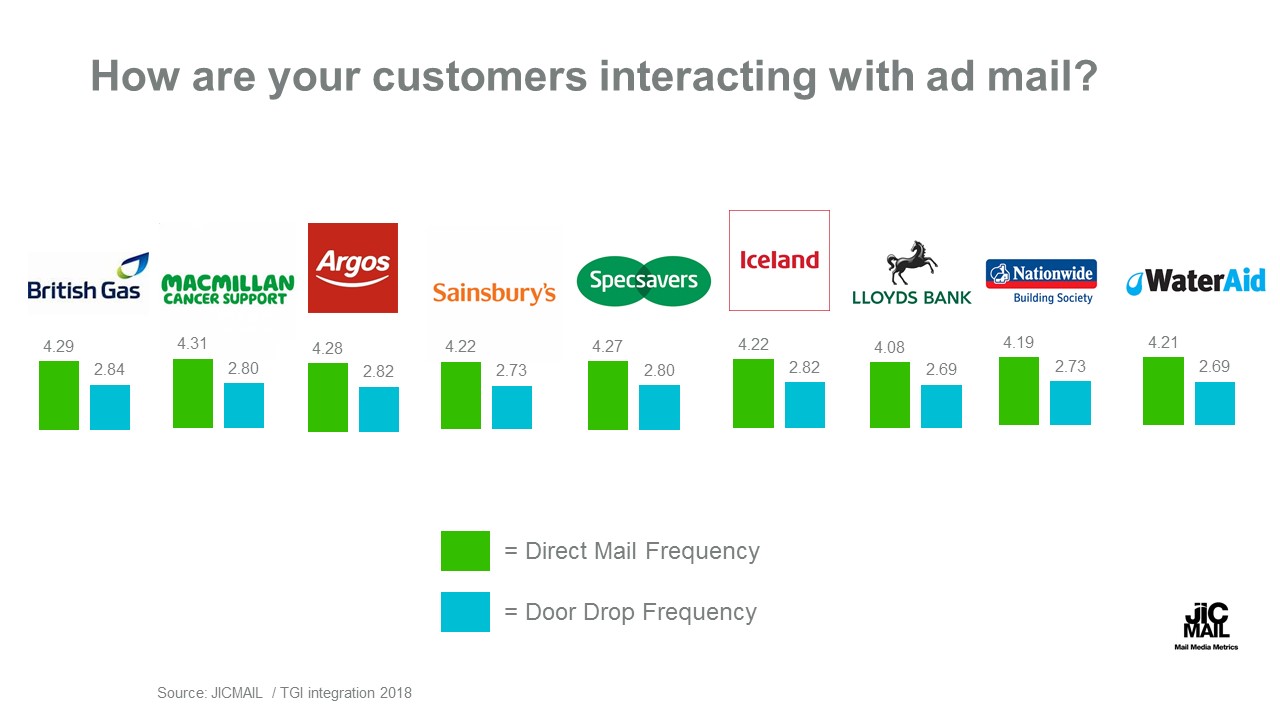 JICMAIL + TGI Fusion
Download this presentation to see insight into the value of data from JICMAIL + TGI Fusion.
.pptx 2957233
Download
Scroll to top