JICMAIL is gold standard audience research data that gives insight into the actions taken with direct mail, door drops and business mail in the home.
This joint industry research is designed to support users from across sectors, informing their work across the planning cycle.
From revealing hidden insights for audiences as they interact with their mail on its journey in the home, through to multi-media planning, detailed channel and content execution, JICMAIL contributes to the evidence base of how mail works in an omnichannel world.
Additionally, users of TGI, IPA TouchPoints and YouGov data can see the reach and relevance of mail in their multi-channel campaign schedules.
For more information on JICMAIL, please download our brochure below or contact tara@jicmail.org.uk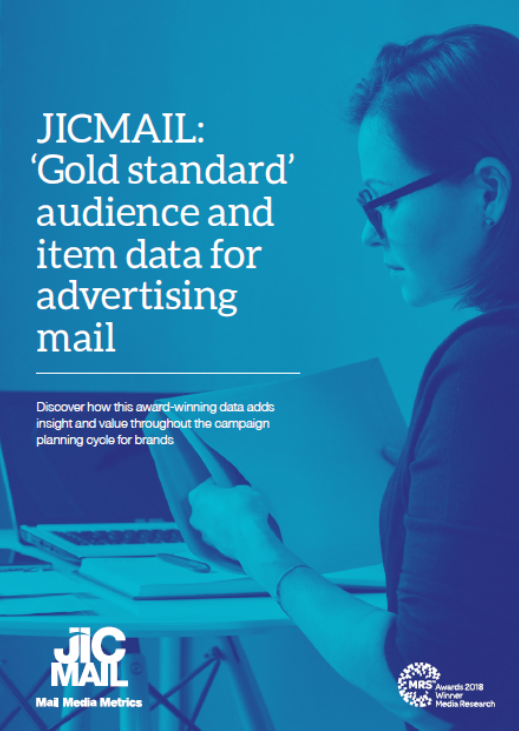 JICMAIL: 'Gold standard' audience and item data for advertising mail
Download now
.pdf 662161
Download
Scroll to top